Touchdown Rodwell #4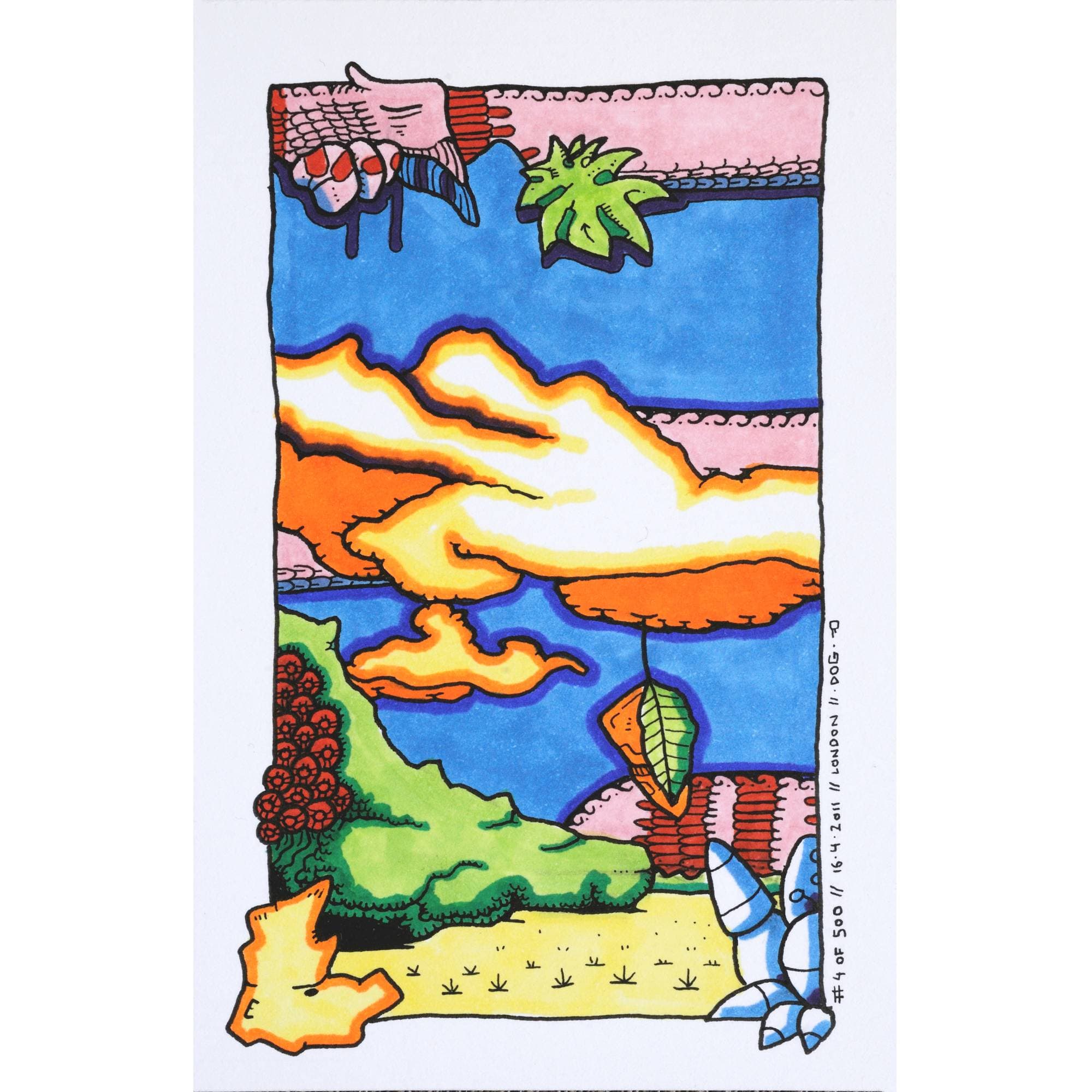 £79Hand-drawn multiple
Begun in 2009, Touchdown Rodwell is a series of five hundred hand-drawn multiples in Copic and Rotring inks on Fabriano 5 paper. This piece, from 2011, is the fourth of the series.
In the picture below #4 is on top of the framed pile on the right.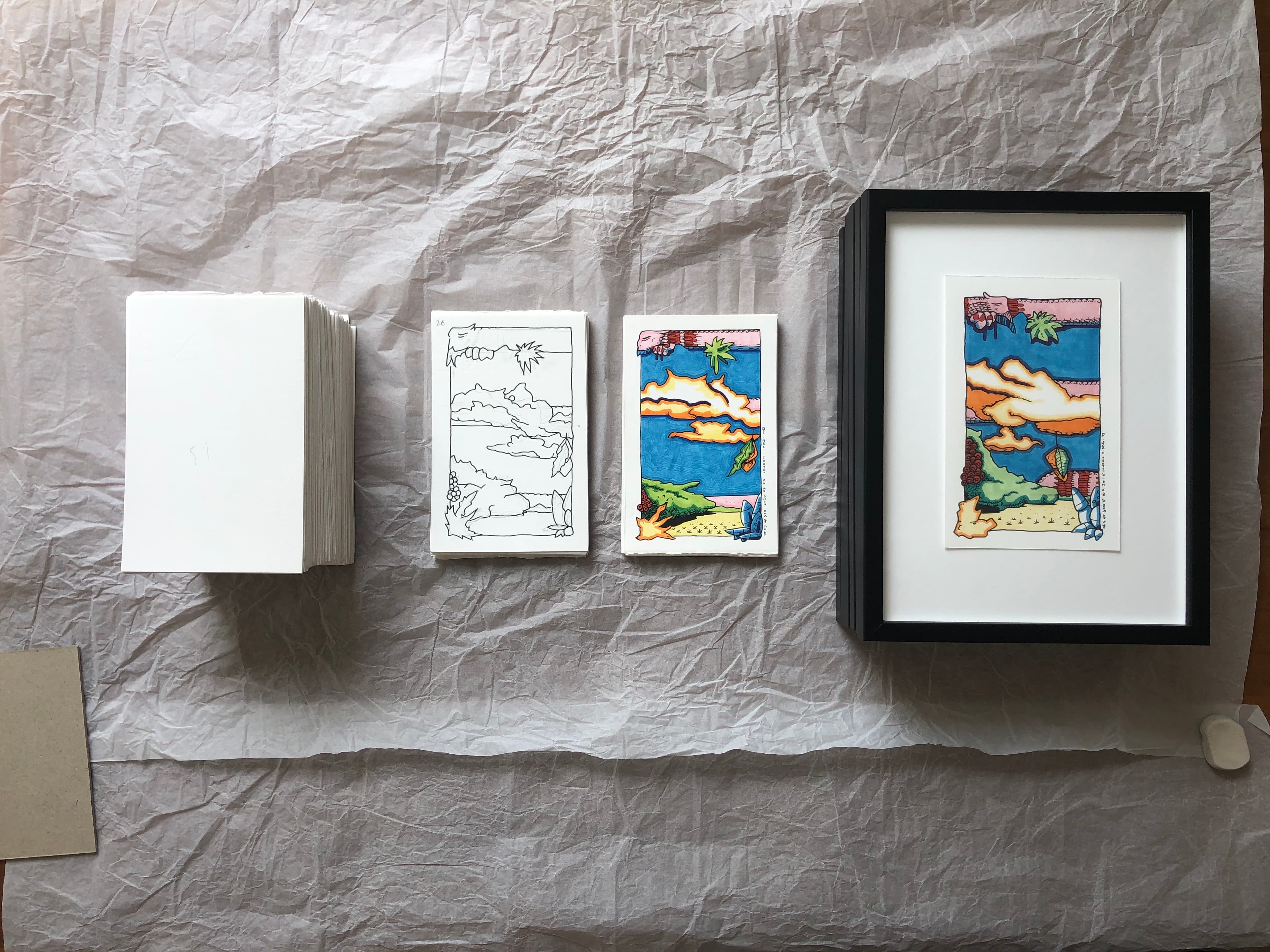 Also frame are #6-10. In the middle, finished and unframed, are #11-25. To their left are #26-50. When this photo was taken they had just finished getting their first ink lines and still have graphite guides. Lastly, you have the blanks for #51-250 stacked on the left.